Mint Mailing Success Story: Texas
Non-profit moves on from their old PB to a production-level Mint 410
The Story
A Mint Dealer providing 10+ years of valuable on-site service support for a variety of machines at a church organization got the call for a postage machine upgrade.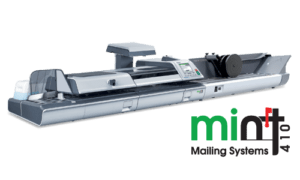 The Success
In short order, the Mint Dealer priced a comparable Mint production mailing system vs. the customer's old Pitney Bowes Connect 3000. Additionally, using the Mint Leasing Program, the Dealer was also able to bundle in the meter rental and close out a $30,000 mailing system sale!
The Takeaway
Always keep in contact with and support your current/previous customers, simply with periodic visits, calls or emails. Without this Mint Dealer's continued communications and local support on other paper handling products, this big mailing machine opportunity could have easily gone right back into the hands of Pitney Bowes!
Thanks to great local service support, Credit Union upgrades their Inserter
The Story
A local credit union had a Formax 6204 Series folder/inserter coming to the end of its 60-month lease.
The Success
Thanks to a strong customer support relationship by the local Mint Dealer during those 5 years, a quick and easy lease rollover from a 6204 to the newer 6210 Series Inserter was the result.
The Takeaway
With a very similar outcome as the Mint 410 success story, good things come to Dealers who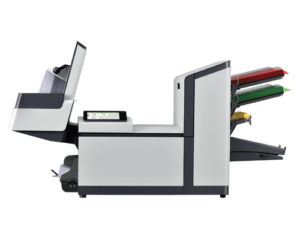 continue to support and communicate with their customers, long after the ink on the PO is dry. In sales, the business relationship never ends and it certainly holds true in service support!
What a great job by this Dealer in many aspects, from the consistent service support through the lease term, to the sales team jumping right in and turning over that lease into a brand new $20,000 folder/inserter. Remember to keep using creative ways to stay in contact with customers throughout the weeks, months and years of that business relationship.