Mint Mailing Success Story: Florida
Non-profit loads up on multiple machines to automate their mailing process to save time, money and resources!
The Story
During an on-site visit to the customer's location, the salesperson used a keen eye and experience to look around, ask questions, and uncover multiple customer needs.
The Success
The sales rep closed a perfect one-two combo of mailing technologies on a lease run through the MINT leasing program. This is a single invoice that includes the lease of two machines along with the rental of the postage meter device bundled in!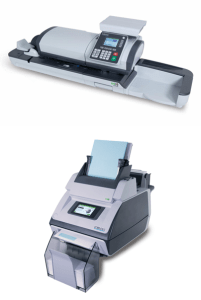 An all around great order at a very nice lease price made this customer very happy with automating the full mailing process!
This makes the dealer valuable to the customer in so many ways that any competition trying to knock on that door will have no opportunity to take the customer away!
The Takeaway
Folder/Inserters and Postage Equipment are more common combination deals than you think. If you see lots of mail running through a customer's postage machine…that's a great opportunity to ask about their folder/inserter.
Surprisingly, there are many customers out there who hand-fold & stuff, or they have only a folding machine and still hand-stuff each envelope. This translates to hours of time and effort that could be better spent on other projects.
Take a moment to educate your customers that affordable inserting machines are available and can go right on a lease with the MINT postage machine you can now offer them!