Case Study: Greenwave 430 at Atlas Games
For Atlas Games, the Greenwave 430 helps save money and the environment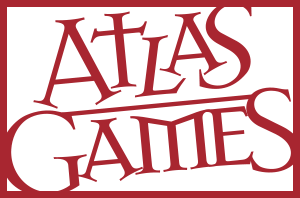 Atlas Games, based in Minnesota, is a publisher of board, card, and role-playing games. They also provide fulfillment services for other game producers.
The company has a strong commitment to environmental responsibility, including designing games with minimal packaging and no plastic wrapping. In addition, they reuse all the boxes, packing materials and pallets that arrive at their warehouse.
We recently spoke with Warehouse Manager Woody Eblom, who told us how the Greenwave 430 Cardboard Perforator has made an impact on their packing and shipping process.
Saving the planet – and the bottom line – one box at a time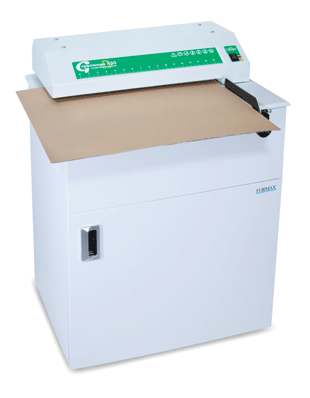 Atlas Games believes being environmentally conscious is the sensible, cost-effective thing to do.
The Greenwave 430 aligns perfectly with this ideal, because it easily transforms the cardboard they already have on hand, perforating and trimming it to size, in a single pass.
Woody told us that prior to using the Greenwave, they were purchasing starch-based packing peanuts, which were expensive, and shipped in plastic bags.
With the Greenwave 430, they use the perforated cardboard as void fill, or to wrap around products for protection during shipping.
This saves money in multiple ways: they no longer need to purchase packing peanuts, and they're not paying to have waste carted away.
Woody said that since they started using the Greenwave 430, they haven't needed a recycling pickup, and that it has already paid for itself many times over.
Positive Customer Feedback and Alternative Uses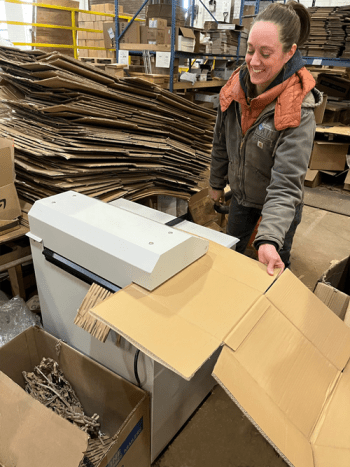 Woody told us their customers have asked about the unique packing materials, and he's happy to tell them all about the Greenwave 430. It's even featured on warehouse tours for new staff members.
Plus, if they ever have too much perforated cardboard on hand, he said their staff also loves to use it in their home compost bins.