Mailing Solutions
Formax Mailing Solutions not only simplify and ease the process of communicating with customers, but they can also take a company's brand and image to a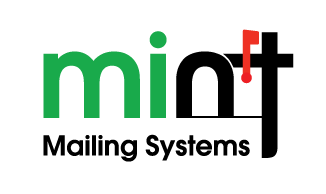 new level.  Our document creation, processing, metering, and presentation solutions:
Produce full-bleed, full-color digital printing at 1600×1600 dpi with color matching technology
Reliably run thousands of pieces of intelligently sorted and verified mail pieces including DVDs and catalogs from up to 12 feed stations
Provide crisp, precise folds on newsletters, bulletins, or even packaging documents
Quick, accurate application of postage to outgoing First Class mail
Apply tabs to vibrant self-mailers in direct mail marketing campaigns
Formax also offers ease-of-use products such as bursters, letter openers, and joggers to make your office more efficient.  Formax and our authorized dealer network look forward to reviewing your outgoing communications and processes to make a recommendation that best fits your environment.  And we'll be right there with ongoing service support to keep you running at peak performance.