Mint Mailing Success Story: Midwest
Two sales success stories from a Mint Dealer in the midwest.
First, a Mint 210 sale in an existing MPS account followed by a second sale
of a 6608 Series inserter that completed the deal.
MPS contract signing leads to new postage customer
The Story
Coming from one of our western region Mint dealers this week, a sales rep initially stopped by to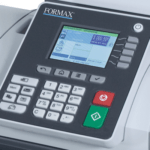 have a current customer sign order paperwork for managed print services. The rep also provided a Mint full-line brochure to let the customer know that they now offer postage equipment.
The Success
The customer immediately shared their displeasure with their older competitive mailing system and that they were particularly unhappy with the customer service response time. A Mint 210AW5 order was sold in a matter of 2 days because of the current relationship and proven customer service.
The Takeaway
What's a better time to bring up a new mailing solution you are offering than when you're already onsite with a customer? Make sure you have plenty of Mint full-line brochures with your business card stapled to them. It's a perfect piece to leave with the customer as you find out more about how they do postage and the better equipment and support you can offer!
IT & Copier bundle helps close opportunity for $50k Folder/Inserter
The Story
Big Formax equipment placement by another Mint dealer out on the West coast. The inserter was a large part of a multi-solution deal that helped kick out an older competitive folder/inserter.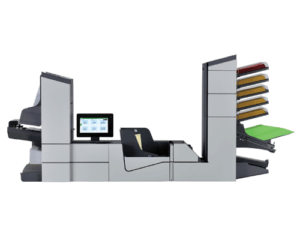 The Success
The Formax distributor was able to win the deal because they had the ability to bundle in IT, copiers, and the Formax device. The customer had a few months remaining on their previous lease and the dealer was able to upgrade early and provide the full solution.
The Takeaway
Keys to this big order were the sales rep 1) doing a great job asking initial questions and 2) engaging their Formax Account Executive right away to conduct a conference call for a review of various inserter solutions. Through qualification and samples testing, we were able to provide the perfect solution for the customer through one partner.