University Print Shop Finds New Relevance with ColorMax7
Formax ColorMax7 Helps University Find Diverse New Marketing Strategies
A prestigious university in New York state partners with Formax to bring their Mailing, Inserting and Pressure Sealing to a new level. The university most recently purchased a Formax ColorMax7 Digital Color Printer and is delving into a whole new realm of marketing possibilities because of it, taking their duplicating center to the next level.
Most universities in the U.S. have In-House Marketing and Mailing divisions where control of media, quick turn-around, and customizable work are the new standard. Being able to bring multiple departments' objectives together with Formax equipment has simplified and brightened this school's perception.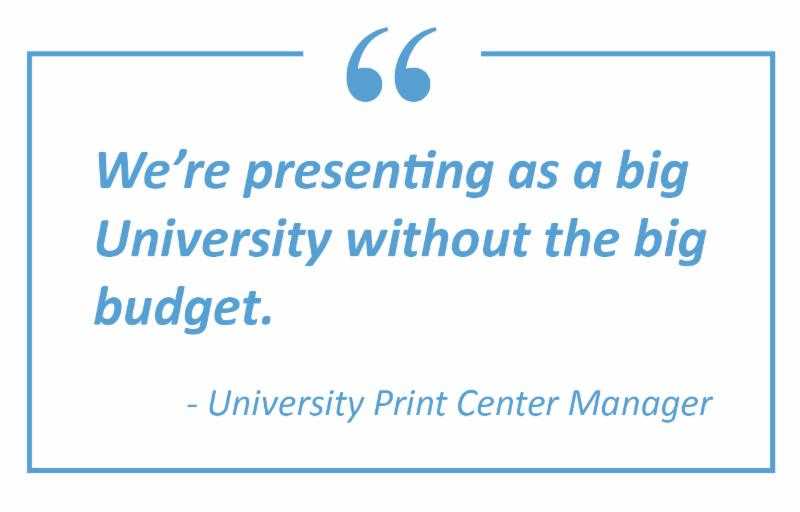 For modern universities, much of the student's information can now be accessed online or is sent via e-mail, which has changed the demand of In-House Printing and Mailing departments. In the past, these departments would print course catalogs twice a year — hundreds of thousands of copies — which took weeks to produce. With publications transitioning to a digital environment, this University's Print Center needed to find new avenues to be of service to the university and make itself relevant again.
Using the ColorMax7, with on-demand, full-color digital printing at one third the per-page cost, proved to be an effective solution for this University's Print Center. They've been able to significantly help the different interdisciplinary departments. 
Short-Run Price Efficiency
The University's Physics Department needed only a few pieces printed for an event. Instead of out-sourcing a large quantity to a print shop, they printed only what was needed. This eliminated waste and kept the same low cost-per-print whether they required 10 or 10,000 copies.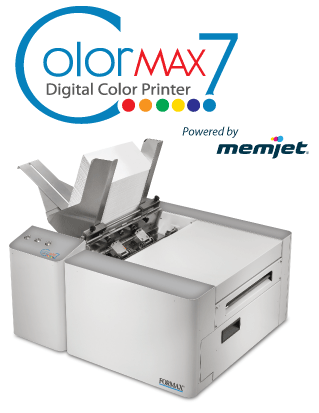 Speed and Single-Pass Time Savings
Another example is when the University's Psychology Department needed to add an element to their pre-printed envelopes. Staff members were going to print labels and stick them on the envelopes which would have been extremely labor intensive. Instead, the Print Center was able to print directly onto the envelope using the ColorMax7, taking only 20 minutes.
1600 x 1600 dpi, Full-Bleed Capability
The biggest impact has been helping the University's Sports Department raise the perception of their status to their season ticket holders. Printing their 9×12 envelopes on the ColorMax7 produced positive results. They worked with the in-house designer and created a functional, full-color design. They've also designed the Will Call ticket envelope with the game schedule printed on it which can be updated as needed. They've been able to present as a big University without the big budget.
The Print Center continues to assist multiple departments at the University with the ColorMax7 Digital Color Printer, bringing their image to the next level with professional, brilliant color printing, saving time from design to manifestation by printing on-demand, and saving money by only printing what is needed.