Case Study: ColorMax8 at Cecil County Public Schools
ColorMax8 Helps School District Get the Message Out to Students and Families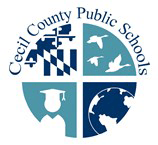 When schools need to share information with students, parents and faculty, digital communications are convenient, but not always ideal. That's where good old fashioned mail comes into play, with paper and envelopes.
For Cecil County Public Schools in Elkton, Maryland, that's definitely the case, as they print and mail upwards of 25,000 envelopes a year.
We recently spoke with Manuel Evangelista in the Print & Distribution Center, who told us how the ColorMax8 helps tackle their envelope printing jobs, to serve their 29 schools and 32 locations.
Print Volume is Key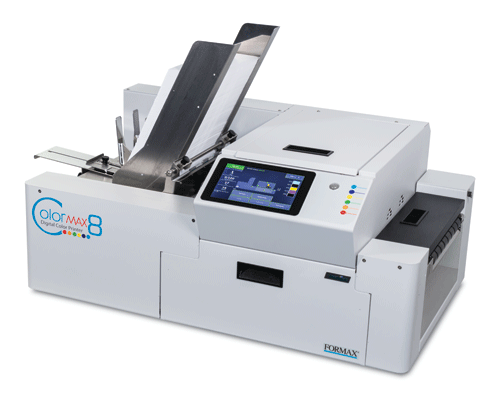 Manuel told us that prior to the ColorMax8, they used a few different machines, including a digital duplicator, and a stand-alone printer. The duplicator had features they liked, but it was becoming obsolete, while the stand-alone printer just couldn't handle the volume of envelopes they needed to produce.
He said the ColorMax8 produces 1,000 envelopes in the same amount of time that the previous machine could produce only 100. With their mail volume, this makes a big difference.
ColorMax8: More Than Just an Address Printer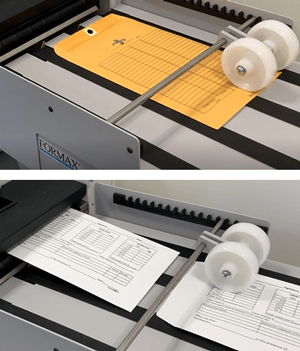 With the ColorMax8 on the job, Cecil County Public Schools can expand beyond simply printing addresses on envelopes.
Using the 7″ color touchscreen and image preview, operators can easily print full-color letterhead, invitations, invoices, postage and more.
The wide, flat paper path allows for printing on stuffed envelopes, 10×13 flats, padded envelopes, and even those with metal clasps.
At left, you can see two applications printed for Cecil County Schools. Plain manila envelopes (top) are transformed into reusable interoffice envelopes. The adjustable print head accommodates envelopes with clasps such as these.
Plain white 6×9 envelopes (bottom) are printed with text and blanks for student fundraising envelopes.
User-friendly features, and its low cost per piece make the ColorMax8 a full-color, full-bleed communication tool, that's ideal for schools, offices, banks and beyond.