Case Study: 7104 Series at A New Dimension Graphic Design & Printing
A New Dimension Graphic Design, located in Cartersville, GA, is a full-service design and print

company offering direct mail marketing and mailing service. We recently spoke with co-owner Mike Elder, to see how the Formax 7104 Series Inserter has made a difference in their production process.
The Challenge: Hand Inserting Not a Viable Option
Based in Cartersville – locally known as "Museum City" – their biggest clients are four museums who don't have the in-house staff to produce and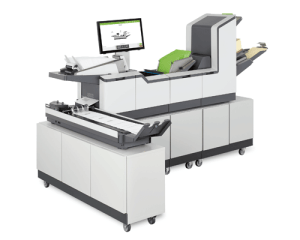 mail their own marketing and outreach pieces.
Mike told us they're the only printer in town that offers the whole process: design, printing, addressing, and mailing. Having a dependable, robust inserter is essential to providing fast turnaround for their customers.
After 15 years, their previous inserter simply stopped working and no longer qualified for support or parts. Faced with the prospect of completing inserting jobs by hand, they turned to their trusted local equipment dealer who suggested Formax equipment.
Mike said their primary considerations were price, local support, and finding a system they could grow into. "We wanted a machine that for the next 10 years can allow us to grow our volume, instead of just a stop-gap solution," he said.
The Solution: 7104 Series Modular Inserter
The 7104 Series was the ideal choice, for both flexibility and capacity. It features a modular design which can expand to 8 modules and up to 17 feed stations, perfect for handling increased volume over time.

With a speed of up to 4,500 pieces/hour, and a duty cycle of up to 180,000 pieces/month, it makes quick work of any inserting job. Mike's team can easily process and mail newsletters, postcards, membership renewal letters, and community outreach pieces for the museums, as well as all of their other clients.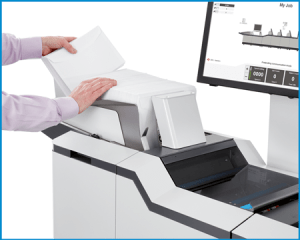 Mike said, in contrast to their previous inserter which was in a noisy production area, the 7104 Series is quiet, and the compact, linear design fits perfectly in their copy room.
He told us it has streamlined their process because mailings can now be completed by a single staff member, instead of an entire team.