Mint Mailing Success Story: California
In our first story, a proactive sales approach leads to quick & easy new business in Mint postage equipment. In the second, a sales rep keeps a current customer's relationship strong by placing a small folding machine, opening the door for future opportunities.
Email blast to current customers nets new Mint order the same day
The Story
This rep reached out to his current customers with an email blast about Mint postage meters.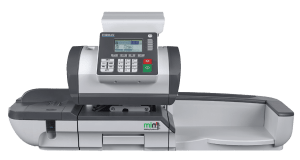 The message included a couple of simple questions: Do you currently have a postage machine and Are you tired of licking stamps? The email quickly netted a number of responses and about 5-6 Mint opportunities.
The Success
One of the opportunities closed the same day as the email blast. An orthopedic surgeon's office that was using stamps every week found value in improved staff productivity and postage discounts by adding a small Mint mailing system.
The Takeaway
Your best Mint opportunities should be your current customer base! This is a great example of why you should reach out with a phone call, email, or personal visit to let them know you now offer postage equipment. Chances are very high that they aren't happy with their current vendor or they don't have a postage machine at all. Open the floodgates and let every contact you've worked with know that you're now the trusted mailing machine vendor in the neighborhood!
Longtime customer chooses tabletop folder to escape tedious hand-folding
The Story
Great work here by a rep keeping in touch with their longtime customer. She knew they did a lot of mailings so she started a discussion on various solutions to assist the office.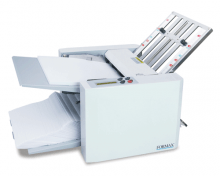 The Success
Thanks to the rep's help, the customer made their first step toward automating their mailings by choosing an entry-level document folder. This also brings a future opportunity of upgrading to a folder/inserter and possible postage equipment as well.
The Takeaway
Maintaining communication with your clients can always lead to more opportunities. This placement of a small paper folder may seem like no big deal, but it's a great sign of a strong partnership between the rep and the customer. With an even better sign that any future needs for upgrades in their paper processing equipment will go right to the sales rep. Awesome work!