Case Study: Cut-True 22S Gets Straight A's
Cut-True 22S Provides Students with Real-World Production Experience

Mid-East Career & Technology Centers in southeastern Ohio specializes in offering students career opportunities through hands-on educational programs, in a wide range of disciplines.
We recently spoke with Owen Williams, Graphic Art and Design instructor, who told us how the Formax Cut-True 22S Guillotine Cutter makes a difference in his classroom.
User-friendly features promote working independently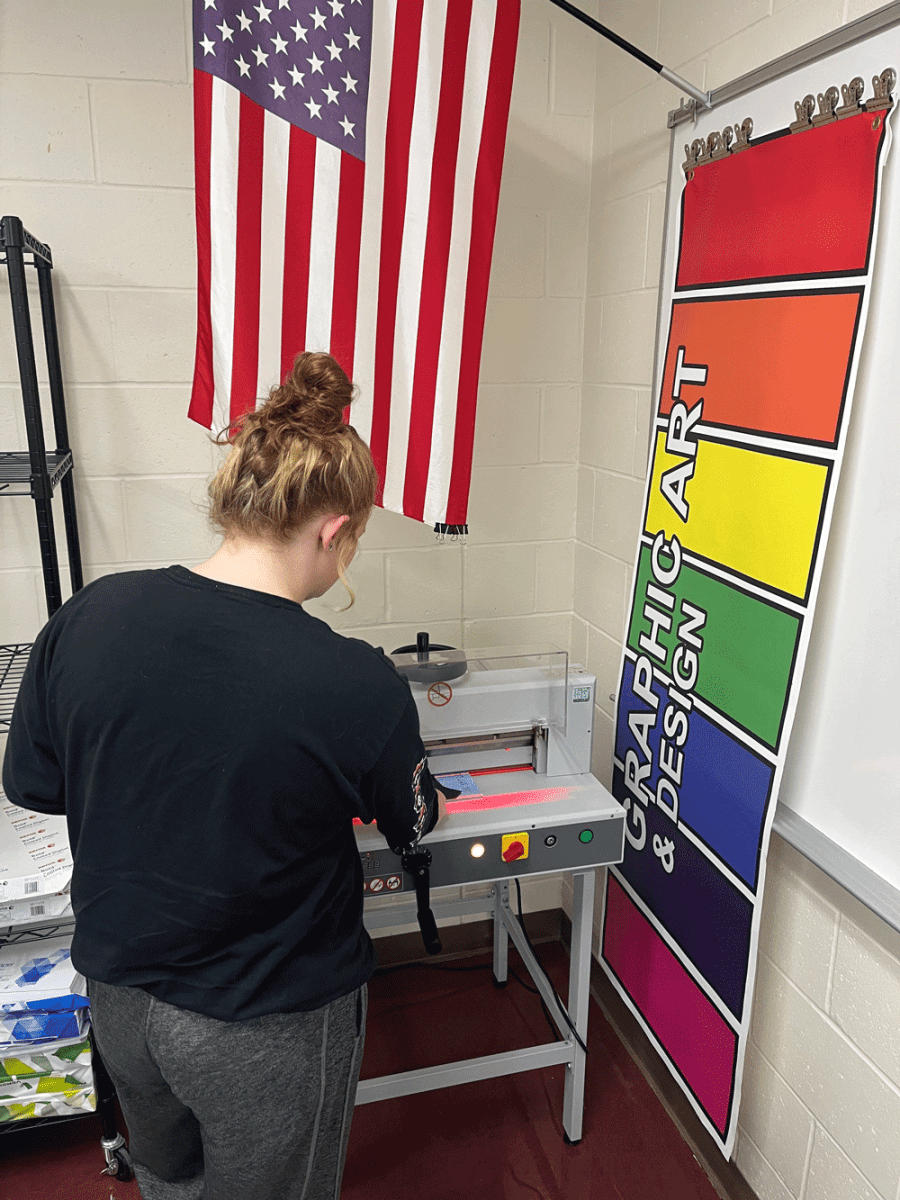 As part of the curriculum, students learn skills commonly used in a print shop, including computer design, utilizing print and finishing equipment, and interacting with customers.
They produce a variety of products, including business cards, banners, and invitations, both for the school and customers in the community.
Mr. Williams told us how easy it is to train his students to use the Cut-True 22S. With its two-button operation, laser cut line, safety cover, and LED display, in no time they're completing projects on their own.
In particular, the plexi shield and two-button operation give him and his students peace of mind, without being concerned for safety. The key lock also ensures the cutter isn't used by untrained operators.
For business card projects, students utilize a template with crop marks. Using the Cut-True 22S LED digital readout and calibrated scales, students can align the paper precisely under the LED cut line, for crisp, accurate cuts every time.
Durability and real-world applications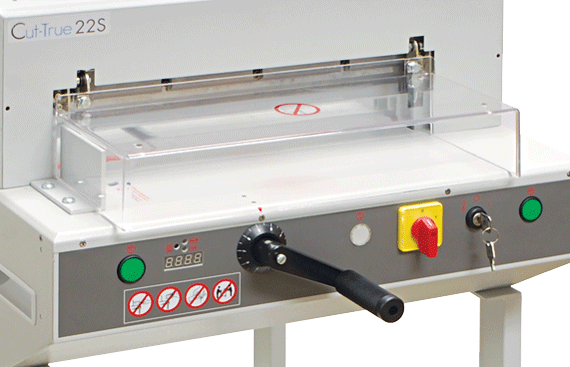 Mr. Williams told us the Cut-True 22S is similar to one at his prior job in marketing and graphic design. It was one of his first equipment requests when he started teaching at Mid-East CTC eight years ago, and its durability shows. They've reused and replaced the cutting sticks many times, and are just now installing a new cutting blade.
When the students enter the workforce, they'll have familiarity with Guillotine cutters such as the Cut-True 22S and may even encounter one at a new job.
Based on his students' experience with it in the classroom, Mr. Williams said he'd definitely recommend the Cut-True 22S for its durability, accuracy, and ease of use.