Atlas-TRIO15 Streamlines Production and Opens New Opportunities for ADS
Atlas-TRIO15 Case Study: American Document Solutions/Postal Express
American Document Solutions of Columbia, Missouri, is a reprographics center providing services to contractors, engineers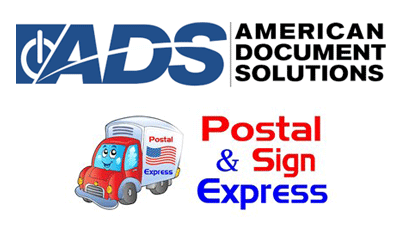 and owners in the construction field. Their retail branch, Postal Express, offers packing, shipping and business services as well as on-demand print and finishing.
Postal Express' most common print finishing projects are business cards, greeting cards, postcards, and brochures, many of which have full-bleed artwork. We talked with owner Brandon Roberts, and discovered how the Formax Atlas-TRIO15 Slitter/Cutter/Creaser upgraded their finishing process.
Their Guillotine Cutter Just Wasn't Cutting It
The staff at Postal Express used a traditional Guillotine cutter to create business cards and other products, but without the ability to program specific cuts, the process was less than ideal. They had to measure and cut repeatedly, which was both time consuming and it didn't offer the accuracy or consistent cuts they needed.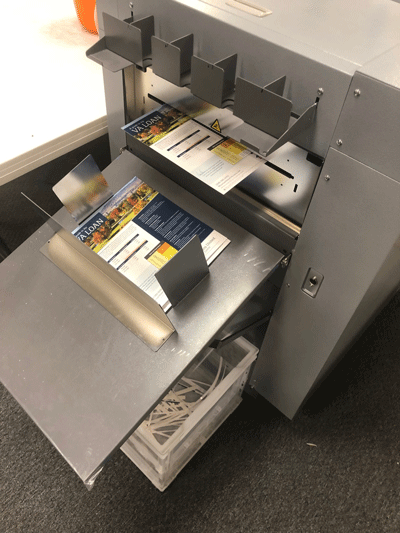 Roberts said they also needed to cut thicker paper, especially for business cards. "We wanted a machine that could cut full bleed and handle the thickness of media that everybody wants, which always seems to be the thickest available," he said.
Based on these needs, Roberts decided to go with the Atlas-TRIO15. It fulfilled the primary requirements on his list, and more: the capacity to handle paper weights up to 350gsm, the flexibility to process a wide variety of projects, and programmability using a color touchscreen control panel which stores up to 150 custom jobs. In addition, the TRIO provided the ability to crease digital prints, for a more polished, professional look.
Automated Creasing for a Professional Finish
Roberts told us that prior to the Atlas-TRIO15, creasing wasn't an option. "We couldn't crease anything before," he said. "We have a printer that tri-folds, but we were doing the majority of it by hand." Folding digital prints without creasing can lead to toner flaking, which gives the appearance of a lower quality product. With the Atlas-TRIO15, they can bring sheets from the printer, then cut, slit and crease them in a single pass, streamlining the whole proces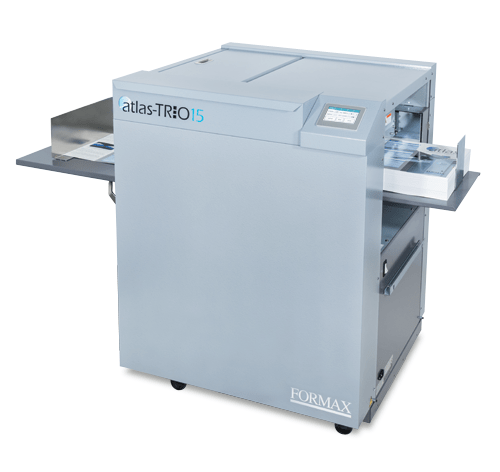 s.
Roberts said he appreciates the speed, accuracy and flexibility of the Atlas-TRIO15. With the ability to process sheets up to 13" x 19", it can produce up to 250 business cards in under 2 minutes, up to 5,000 single-crease pieces per hour, and can even crease perfect-bound booklet covers. Using the 4" color touchscreen, he can call up one of the standard presets or program and save custom jobs for quick recall.
Opening the Door to New Projects
Now that the Atlas-TRIO15 is on-site, Roberts said they hope to be using it every day. With the TRIO, Postal Express is ready to open the doors to new opportunities in print and finishing for their customers.