Formax Introduces FlashGuard Heavy Duty Professional Laminators
Dover, NH: Formax introduces the new FlashGuard Heavy Duty Professional Laminators, ideal for print shops, school systems, universities, and corporate offices.
With heavy-duty construction and user-friendly features, these three models easily laminate and protect photos, documents, signs, menus, IDs, and more.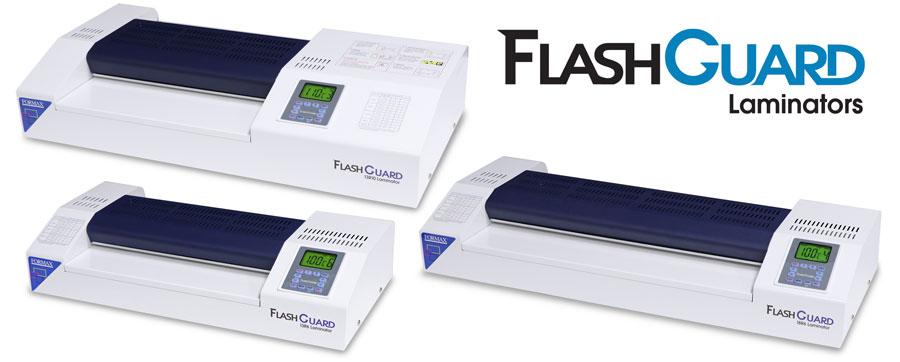 The FlashGuard 13R6 features six heavy duty rollers and handles laminating pouches up to 13" wide, at speeds of up to 55 inches per minute.
With six rollers, the FlashGuard 18R6 handles pouches up to 18" wide, processing at speeds of up to 47 inches per minute.
The workhorse FlashGuard 13R10 handles pouches up to 13" wide. It features ten rollers (6 heating, 2 cooling, 2 output) for fast, reliable sealing of up to 141 inches per minute.
Standard features include variable temperature and speed control, an all-metal housing which stays cool to the touch thanks to the special internal cooling system, an intuitive graphics-based LCD control panel, and a dedicated cool-down cycle to prevent damage to the heated rollers.
For protecting and preserving documents, photos, menus, ID cards, and more, FlashGuard Laminators are durable, affordable, high-quality solutions.
Formax is an industry leader in the design, engineering, sales and support of pressure seal, mailing, digital print & finishing and data destruction solutions. The company's goal is to continually introduce new and innovative products while providing an unequaled level of service and support for authorized dealers worldwide. Formax's world headquarters is located in Dover, NH.